Want to increase your gym's profitability but don't know where to start?


Increase Your Gym Revenue with Profit Centers
Learn why adding gym profit centers to your club's offerings has been proven to boost gym revenue and increase member satisfaction.

Explore 6 Examples of Profit Centers
What opportunities are you leaving on the table? From recovery centers to pro shops, get actionable tips on how to develop your own successful profit centers.

Tips on How to Grow Your Existing Programs
Wondering how to grow or expand upon your existing profit centers to keep them fresh? Get tips on how to market your profit centers both in and outside of your facility, and relevant industry trends to consider.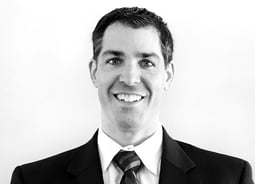 Author: Matthew Cicci
BS in Business
MS in Kinesiology & Exercise Science

Matthew Cicci is a fitness writer & fitness club franchisee, with more than 20 years of experience in the health & fitness industry. Cicci has operated commercial, franchise and residential fitness businesses. He holds several industry certifications, and a master's in exercise science at Syracuse University.