Want to open your own gym but don't know where to start?


Learn how much it costs to start a gym
This free guide includes an overview of the costs of opening a gym, how to start a gym business, and how to create a gym business plan.

Get an easy to follow gym cost case study
Follow simple steps that will guide you in your budgeting and planning process when starting your own gym.

Go from a fitness trainer to a gym owner
With an educated mindset, a solid business plan, and a well thought out budget, you can be very successful in making the shift from fitness trainer to gym owner.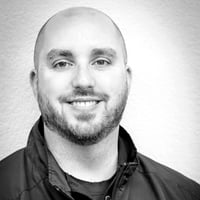 Author: Robert Linkul
MS CSCS *D • NSCA-CPT *D

Robert Linkul has been in the personal training industry since 1999 and is now the head personal trainer and owner of Be STRONGER Fitness. Linkul is the Southwest Regional Coordinator with the National Strength and Conditioning Association (NSCA) and was named NSCA's 2012 Personal Trainer of the Year. He's also a Certified Strength and Conditioning Specialist (CSCS *D) with distinction.